I first read this article in the swedish kennel club's monthly magazine "Hundsport" (Dogsport). All-breed world-famous dog show judge Johan Adleurcreutz, writer of many dog books (including the one I use when bugging you in Breedfile Acceptance ;) *lol*) wrote this article about the current status of the AKC american german shepherd.
See and learn...
Translation for the pic below: The over-angulated american show shepherds are often standing down on the hocks with the tail trailing on the ground. Some even put down the hocks before the paws while trotting.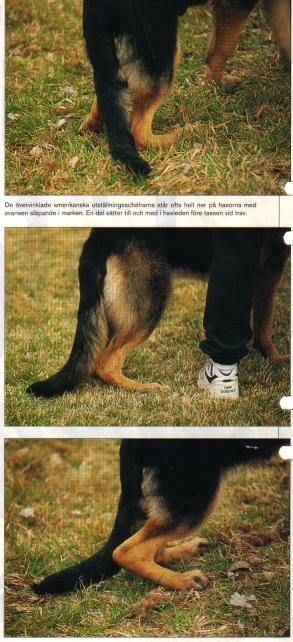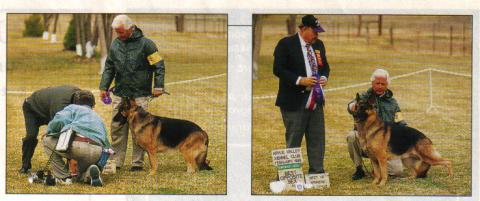 Translation (text was under the pic, not included in the scan):
Pic to the left: The american show shepherds are of very low quality. This BOB-winner is waiting for the photographing...
Pic to the right: And this BOS-winner is ready for the photograph, today's AKC winner standing beside it.


Tranlation for text under the pic:
Pic to the left: The difference between a swedish show shepherd (1992)...
Pic to the right: And an american (1991) has been clearly visible for a long time.